We are currently hosting the group online once a month and meeting in-person once a month. If you are interested in attending, please email us.
We have gathered a number of useful links while we are remaining at home, please let us know of anymore and we will update the page.
In the meantime, keep safe.
Talking Sense is an evening Hearing Voices Group which started in London. It was founded by two people with personal experience of voices, visions and other unusual sensory experiences and is 100% peer volunteer led. We are also a constituted unincorporated association.
Talking Sense began when the founders realised there were no evening groups which fitted around usual work and study schedules. Figuring that  they probably weren't alone they set about creating a space for 9-5 workers, students and night owls to discuss experiences of voices and visions.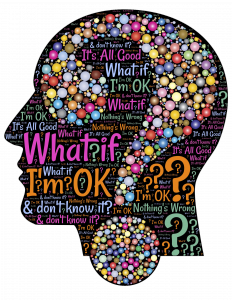 Many of the London based Hearing Voices Groups are held in mental health day centres and hospitals with strict referral criteria. While these can offer a safe and supportive space, we believe everyone should have the opportunity to access a Hearing Voices Group. Whether they use mental health services or not.
We feel that a non-medical setting is more in line with the acceptance of different understandings of voices and visions and reduces the distress some people feel in hospitals due to difficult and traumatic past experiences.
Since the Covid-19 pandemic the group has met online twice a month.  This has opened up the space to people who are not in London – indeed to people anywhere!  At the same time, zoom doesn't work for everyone, so some people have left or come less regularly.
The peer facilitators have done a training in peer group facilitation, which is run by MIND in Camden.
Please contact us for further information.